Getting Started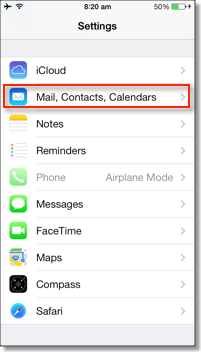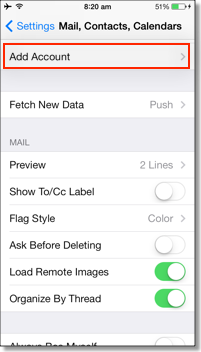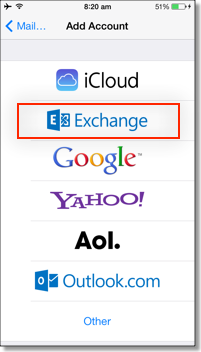 On your device's home screen, open the Settings application.
Tap Mail, Contacts, Calendars.
Tap Add Account.
Tap Exchange.
Enter your Google Apps email address in the Email field and password in the Password field and tap Next.
In the Server field, enter m.google.com as your server address. Note: To access m.google.com, set the language toEnglish (US).
Leave the Domain field blank.
In the Username field, enter your full Google Apps email address.
Your password should already be in the Password field from step 5. If it's not, enter your Google Apps password in the Password field. Tap Next.


 

Select the Google services you want to sync, such as Mail, Contacts, and Calendars and tap Save. To receive and respond to meeting requests on your device, you need to turn on both Mail and Calendar and New events in your Google Calendar settings. See below for more information.
Congrats! You've set up Google Sync!